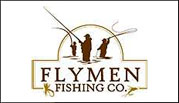 When it comes to foam hoppers...
Even though I love foam as a tying material, I had never put myself into the hopper part of it. The foam flies I mostly use are beetles, ants and "regular" patterns with foam purely as boyancy assistance.
One day though, I decided to try one out, just for fun. The Charlie Boy Hopper (originator: Charlie Craven) that I chose, became the start of a true foam hopper obsession. After that one I was caught in it. Soon I sat in front of the computer looking for more patterns to tie... and after a few of those patterns I was soon out in uncharted territory.
Yep... it sure was a beautiful day. :o)

Charlie Boy Hopper
(Click picture for full-size...)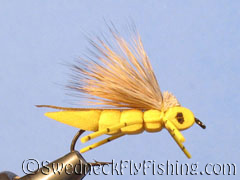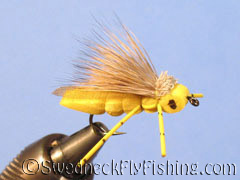 TriFoam Hopper
(Click picture for full-size...)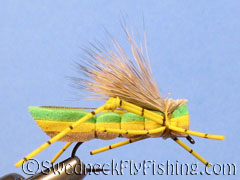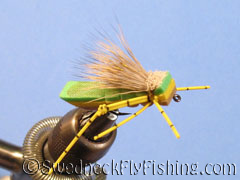 Chernobyl Hopper
(Click picture for full-size...)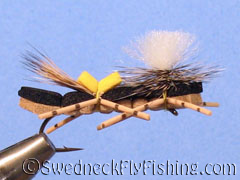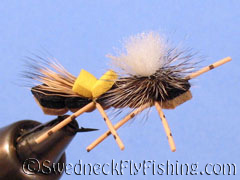 Chartreuse Triple Decker Hopper
(Click picture for full-size...)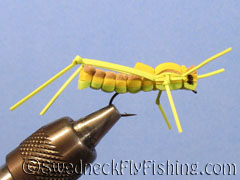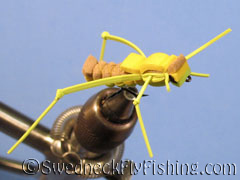 White Post Marshmallow Hopper
(Click picture for full-size...)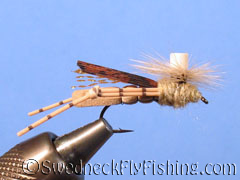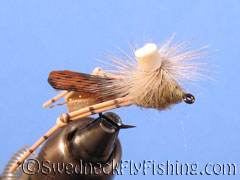 Dropper Hopper
(Click picture for full-size...)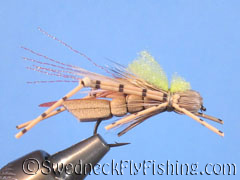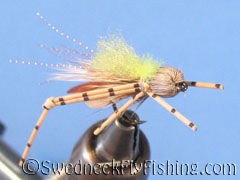 Crystal Butt Hopper
(Click picture for full-size...)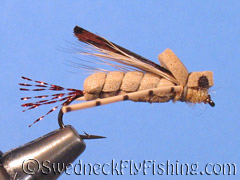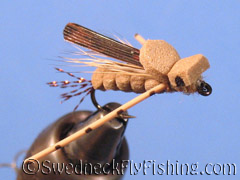 Vince Wilcox VW Hopper
(Click picture for full-size...)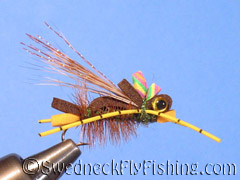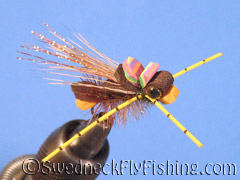 Schweitzer's Foam Hopper
(Click picture for full-size...)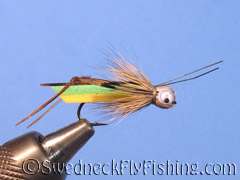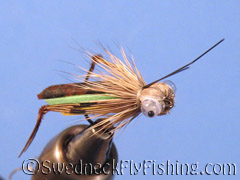 Logan's Foam Hopper
(Click picture for full-size...)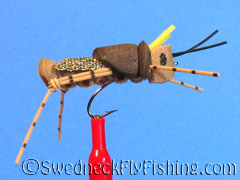 Logan's Santa Hopper (modified)
(Click picture for full-size...)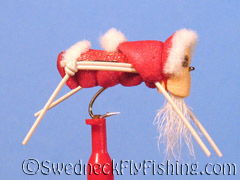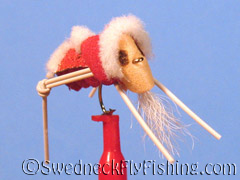 (But here something happened...)

Swedish Hopper ("Swopper")
(Click picture for full-size...)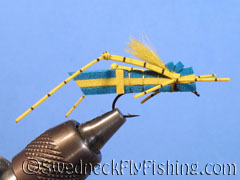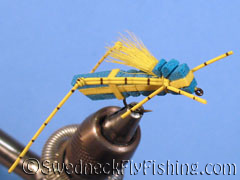 Norwegian Hopper ("Nopper")
(Click picture for full-size...)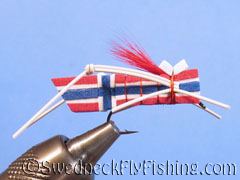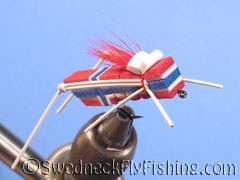 Triple Decker Hopper, size #32
(Click picture for full-size...)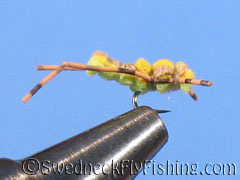 Smiley Earplug Hopper
(Click picture for full-size...)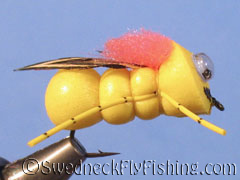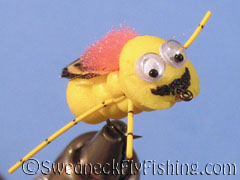 Harley Hopper ("Chopper")
(Click picture for full-size...)